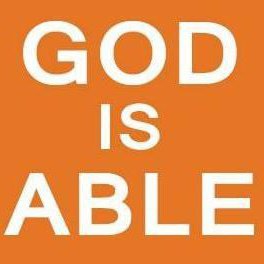 Updates
Updates are organized from most recent to oldest, beginning at the top.
5/14 - Bro. Fred & Cindy went to Mayo and found out that the cancer is curable! Praise the Lord! Being curable entails treatment in the coming weeks. Please keep praying as Bro. Fred will undergo treatment.
5/9 - The PET Scan showed that the cancer is CONTAINED to Brother Fred's lower esophagus and is nowhere else. Praise God!
5/8 - Praise God - Mayo appointment bumped up to 5/14!
5/7 - Referral to Mayo for 5/20
5/2 - Diagnosed with Esophageal Cancer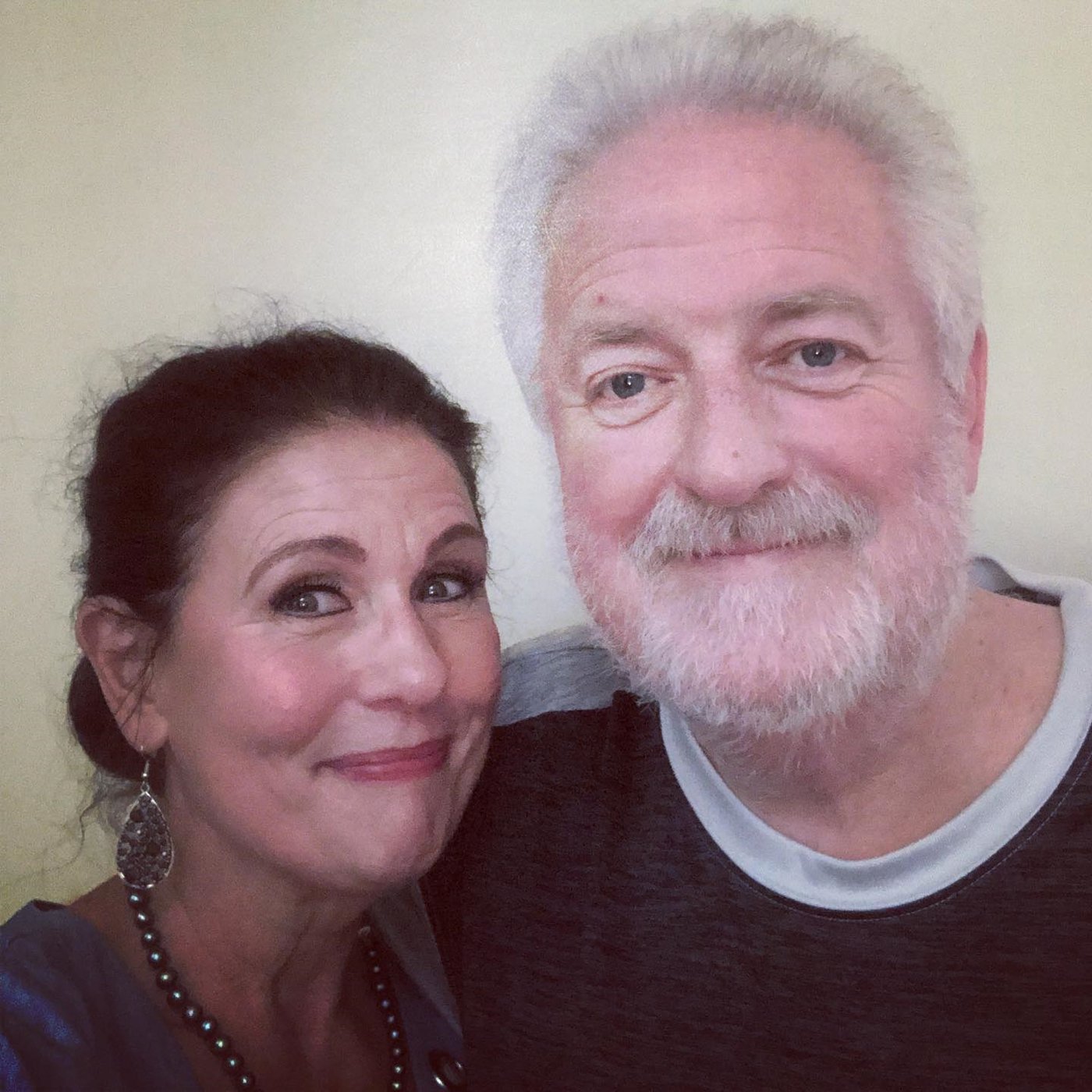 September 13, 2019
It has been a while since our last update. So much has happened, and the previous three weeks have been such a whirlwind. We checked into Mayo early on Friday, August 23, for what Fred's Doctors called a "big surgery." Can you imagine our surprise when at 5:30 AM we walked into the registration lobby to a large group of family, friends, and church family. To say this was humbling is an understatement. We went upstairs to check-in and began the hardest part of our journey to wellness, surgery.
The ride in the elevator up to the 4th floor was quiet. Our kids were silent, and we began to feel the gravity of what was getting ready to happen. We all had plenty of faith, we had a peace in our hearts, but we still understood that this surgery would be long and arduous. For me, there was always that nagging little voice beckoning me to the "what if woods" of conjecture and fear. I have had more experience than I care to admit to the "what if woods," and I have learned how authoritative scripture is in dealing with these fears. The fear of Fred dying during surgery kept trying to rear its ugly head. My heart battled the panic with scripture and prayer. These two things guarded my mind against the taunts of what could happen. Through it all, I had complete peace, but this peace was something I was going to have to be proactive to have and keep.
As the surgery began and progressed, many more people came, and we had anywhere from 30-40 people in and out of the surgical waiting room during that time. There was food, support, and much love during the 9-hour surgery. We became notorious at Mayo as the "rowdy church" upstairs. When it was over the Doctor told me he removed all cancer and Fred's margins were clear. Gratitude washed over me like a title wave, and I realized once again, I was standing in the presence of a miracle. The love and support of our family, friends, and NBC family was the most humbling and magnificent thing I have ever encountered. In what could have been a time of fear and worry, God gave perfect peace and many, many, arms of love and support. When surgery was over, Fred was moved to ICU. When I walked into his room, I wasn't sure what to expect or how he would look. I was relieved to see Fred looked pretty good other than the tubes in his nose and both sides. I slid my hand into his, and Fred squeezed it. Even though he never opened his eyes, he knew I was there.
Fred was in the hospital for a total of 7 days. Not too bad for a 63-year-old man who had just had an Ivor Lewis Esophagectomy. He continues to defy the norm with his recovery. I watched him fight through the soreness to walk and get to the point that he could go home from Mayo. He worked hard, and we went home on the seventh day after surgery. I smile when I think of the significance of the number seven in scripture.
Since we have been home, he continues to work hard with his Physical and Speech Therapist. Two weeks after his surgery he walked a one-half mile inside Northside. He continues to be an outlier with both his cancer and his recovery. As I have said in previous updates; I thought I understood what faith was. I thought I understood the whole ideology and dynamics of faith. I am learning I knew very, very, little. What we are learning is the power of God that defies the norm. We are learning the power of love on a level we have never seen. We are also learning the humility of being loved and the power of this love. So many people have prayed for us, and they have done a million little acts of love quietly with great purpose. At the beginning of this cancer journey, I had so many fears and uncertainties. The scripture God had given me weeks before the day our whole world changed on May 2, 2019, Psalm 78:19 "They spoke against God saying, "Can God spread a table in the wilderness?" I have learned he can! I have learned that God does the impossible with the unlikely.
I have also learned to thank God for this journey. Please understand what a battle this was for me. It feels unnatural to thank God for something as serious as cancer, but the miracles, spiritual growth, presence, and provision in this wilderness of cancer requires enormous gratitude. It merits celebration and joy for the incredible presence of God and the provision in total dependence. He made a way, no, he blew open a higher road of faith and an assurance that I could walk on this path. He has given us a point of reference of not just miracles but the same enormity of miracles such as the parting of the Red Sea, the tumbling of the walls of Jericho, the healing of the blind man, and the utter miracle of salvation itself.
We do not know what the future holds. None of us do. Our mortality is not ours to claim or to deny. It belongs to the One who gave us our first breath at birth. We trust God entirely for the future. Until our time comes and we are called home, we will serve Christ with every ounce of our strength, out of love and gratitude. We will serve him with the zeal of the Apostle Paul and the fierceness of King David and the passion of the Prophet Jeremiah. We will not only stand in awe of this journey, but we will also share our story. We will tell of the fear, uncertainty, deliverance, joy, and above all the miracles of not just healing but the wonder of touching the lives of others. His presence with us has been unlike nothing we have ever experienced. We will be purveyors of hope even and especially if God chooses a path for us that we don't want. For now, Fred is healing quite well and continues to be an outlier in this journey. We both look forward with great joy and anticipation to Sunday, October 27, when he will return to the pulpit at Northside. The sermon will be a sermon, and story, you will not want to miss. We don't often get to see a miracle face to face. If you are there, you will see this miracle and I promise you it is something you will never forget. Keep praying for us. God has done the impossible with the improbable. We will always be in awe and our hearts full of gratitude. Always.
August 18, 2019
In our journey in this wilderness of cancer, it seems Thursdays tend to be news days. Our journey in this wilderness started on Thursday, May 2, when the Doctor who performed Fred's endoscopy diagnosed him with Esophageal Adenocarcinoma. We were stunned and did not expect anything like this diagnosis. Fast forward three months later, and we are back at Mayo after completing twenty-eight radiation and four chemo treatments for the last leg of this particular journey in the wilderness, surgical consults. Thursday, we faced the possibility that the tumor had not responded to treatment or cancer spread to other parts of his body. I have learned through this that cancer has a different DNA and at times, does not respond to treatment. If this were the case, surgery would not be possible, and the prognosis would go from curable to managing the disease. If we have ever felt we were in the hands of God, totally accepting his will, it was Thursday.
To put yourself in the hands of God doesn't just mean that you will do it if He allows the outcome you want. It means total trust, and if he chooses a different path than then one we want, then we walk in that path believing him for everything. I wish I could tell you that you can flip a spiritual switch in your brain and heart and you are there. Everybody struggles with their faith and has since ancient times. We join the masses of our ancient spiritual fathers and mothers who fought to believe God in all things. It is a fight that we continue to this day. I watched Fred accept God's will in this completely. I wish I could say I joined him immediately, but it was a horrendous struggle. God, in His mercy, gave me peace on May 18. This peace came like a spiritual flood. It was my job to walk deeply in belief. It has been a valiant struggle and one that God has patiently taught me to walk. He gave us precisely everything we needed when we needed it. God did not just hint his faithfulness but lavishly provided with a thousand little and big miracles. I am a witness to this, and it is both breathtaking and awe-inspiring.
This past Thursday at 1:45, we are sitting in the Surgeon's office waiting to see if he will go forward with the surgery or if we will need another plan. We both had peace, but now was the time to see what God's will would be in this matter. The Surgeon came in smiling telling us that nothing showed on the PET/CT scan. He used the words "fabulous" and "very good." He then added that there was only a small amount of metabolic activity where the tumor was, and he believed this was inflammation from the dead tumor. He was very pleased with everything and surgery is set for Friday, August 23. I stifled a sob of gratitude, and I realized what a high and holy moment this was. More so was the look on Fred's face, a mixture of peace and relief. This wilderness has recalibrated what is essential, what you make room in your life for, and how precious life is because life looks a great deal different for us than it did before on May 2.
The surgery will be a big one taking about 8 hours, and Fred will be in the hospital for nearly a week. We are aware of the risks of surgery, particularly one this complex. We have been prayed for all over the world and are witnesses to the power of prayer. God has brought us this far, we are his, and we rest in his faithfulness every day. To not trust God now would be an obscene squandering of his faithfulness and mercy. We have found that in the stark barrenness of the wilderness, God most certainly does set an opulent table. If you are a Downton Abbey fan, Mr. Carson would be pleased. These truths I know from scripture, and we have lived more so in the mercy of his faithfulness in the last few months.
Will you pray for us this week? Will you especially pray for us Friday? Knowing we have the prayer coverage we have had, and maybe more is a profound comfort. We desire to and will walk the wilderness utterly dependent on God for everything. That sounds frightening, but we have discovered this is the safest and best place to be. One thing this particular journey in the wilderness has taught and reinforced in us is that you walk in belief and rest in Jesus faithfulness. This walk in the wilderness echoes the same faithfulness of God the Hebrew people saw when they were brought out of slavery in Egypt and was led by a pillar of fire at night and a cloud by day. It is the same faithfulness God showed when he imploded the walls of Jericho, and his children walked over the wall to what He promised them. It is the same faithfulness He has shown over and over again in scripture. We have lived it, and I promise you it is real! Pray for us this week and the weeks to come. God sets opulent tables in the wilderness, and he leads you to a promised land of his design.
We are deeply grateful for those who have walked this journey with us. Our family, Northside Family, friends, and community you also bear witness to his faithfulness. Can God spread a table in the wilderness? Yes, yes, and yes!
"Commit your future to the LORD! Trust him and he will act on your behalf."
Psalm 37:5
Ending One Phase and Beginning Another
July 7, 2019
Tomorrow we finish all of the prescribed 28 radiation treatments and five chemotherapy treatments prescribed by Fred's team at Mayo. We have traveled back and forth since May 29 to Mayo, and we are looking forward to finishing treatments and getting a break. Fred has tolerated the treatments extraordinarily well. If you watch him preach these last five weeks, you would never know he has been undergoing grueling radiation (daily) and chemo (weekly) treatments. Fred has had only a few side effects. His team is delightfully puzzled at how well he is tolerating these treatments. They have used phrases like "an outlier" and "not typical by any means," but we will take it. I have smiled watching them question him about what he is doing and especially questions about his support system. It gives us both an opportunity to share that he is being prayed for all over the world. If you do not believe in the power of prayer, all you need to do is ask us and watch him preach these past few weeks. Fred Evers is living proof that prayer undeniably works. I will be taking and posting pictures of these last two treatments. They are a culmination of a journey to rid his body of cancer and prepare him for surgery. After that, by God's mercy, he will be healthy.
Fred is scheduled to have surgery on Friday, August 23, at Mayo Clinic in Jax. FL. We are grateful for the 6 1/2 week break we will have between the end of treatment and surgery. We ask you to continue to pray for him as we walk into the second part of this wilderness journey. We are asking God for a successful surgery, complete tumor death, no complications, e.g., pneumonia, AFIB of his heart, infection, or any other difficulty. We hope to be out of the hospital in a week and back home to heal. Join us in first thanking God on our behalf for the incredible table he has continually and lavishly set for us in this wilderness of cancer. His provision and care have been breathtaking at times, and his presence so close I could almost feel the wind of the Holy Spirit.
We have learned so much since our life shifted on May 2. I no longer look longingly at the past for our ordinary but have determined to have the courage to walk forward to our future with a greater depth of faith. I have learned that the thing about the wilderness is you come to the end of yourself, and God picks you up from there. We are learning to live in the new normal. The love and support of our family, friends, and church family have been an incredible light in dark times. We have had so many people drive to Mayo to be with us during treatment. It has been one of the most sacred humbling things I have experienced to be loved like this. Victor Hugo said it well when he said; "To love another person is to touch the face of God." We are forever humbled and changed by the love shown to us.
Monday afternoon as I unpack our suitcases we will be grateful for the break. We will also never, ever, lose the awe of this journey. God's divine appointments in this have been too many to share in this update. They have been many, meaningful, and sacred. I have watched him pray with a nurse who had a tragedy in her family only five minutes after his chemo treatment. I have seen an uncomfortable spiritual truth in the faces of his health practitioners as they question how he is doing so well. When you mention prayer and God, they are respectful, but there is an uncomfortable curiosity that only comes when the Holy Spirit is at work. His records at Mayo have the title Pastor before his name. He is labeled both spiritually and physically to the one he serves, Jehovah God. This journey will leave a particular legacy, one of a believer who embraced the wilderness because his God beckoned him there. One who did it publicly before who knows how many hundreds of people with complete trust in his God. One who set an example of how to walk with God through the highs and lows of a predetermined wilderness. Fred has never asked WHY, but WHERE do you want me and WHAT can I learn. His faith and attitude inspire me to no end, and I have a front-row seat to the reality of this cancer.
Please continue to pray for us as we enjoy a break from the grind of treatment. Continue to pray for us as we walk into the next phase of this wilderness journey. The wilderness is shifting a bit, but we are not afraid. We believe God for his perfect will in our lives. Given all he has done for us through this, how could we do less? We can't and we won't. Like the Prophet Isaiah, we will set our face like flint and be steadfastly resolved to walk with him. In the spirit of Isaiah 50:2; "Is my hand too weak to deliver you? Do I lack the power to rescue you?" We walk with him in the full belief that his perfect will in our lives will be done. Thank you from the bottom of our hearts for your love, support, encouragement, and especially your prayers, which is life to us. Keep praying!
Psalm 78:19
June 5, 2019
We are coming to the end of week four of our journey in this wilderness of cancer. We now have five treatments of radiation behind us, and we begin the first of 5 chemotherapy treatments this morning. Some side effects are starting to kick in but the Mayo team is on it, and Fred is better. It is hard not to be a little sad when I think of what our life looked like before May 2. The events of that day forever altered our lives and bumped us into a place so unfamiliar we have no bearings or point of reference to navigate this place. I thought I understood faith. I thought I understood the ideology and practice of this thing so precious to God. I am now learning how little I did know and how much more I will learn. I remember that this journey is one that God ordained, and this makes me determined to embrace it, learn from it, and take one day at a time. Fred is such a remarkable patient, rarely complains, and is committed to walking through whatever treatments he needs to get well and get home. To sum it up, he is doing this like the boss he is. While not surprising, the grit and determination to walk through this make me smile when I remember the same courage and confidence to finish his Doctorate at Southern. It is engrained in his DNA and inspires me to no end.
I have been amazed that as of Friday afternoon, the pain he has dealt with since April is gone. He has had no pain meds since then. He also finds it more comfortable to swallow. When talking to his Oncology Team about this latest development, they are surprised. They tell us that it is rare for a tumor to respond this quickly to treatment, but they have seen it. Of course, without imaging, there is no way to tell for sure but based on how he feels and what he reports to his team, it certainly looks that way. I know it is the power of prayer, so keep praying. Put his name on your prayer list, on a post it on your computer screen or your car dash, or anywhere else you will see it frequently and remember to pray for him. Other than the expected side effects he is doing very well and enjoyed some Lasagna from the Olive Garden tonight. My friend Michelle Cavenaugh would be proud!
This morning at 8:45, Fred starts his first chemotherapy treatment. We don't really dread this treatment although we have heard some horror stories. We look at it as a vehicle that God will use to heal him. It may be a bit like riding a rabid horse through a burning barn, but we are doing it! His Mayo team did not pull any punches about the treatment being rough. But, they assure us his cancer is curable, and if he wants to get well, this is the way. So, this way, we will walk in the will of God and the peace of his presence.
Our table in the wilderness of cancer is filled daily with what we need. We have never gone without what we needed even before we knew we needed it. It makes me think of the beautiful Psalm David wrote that I now understand a little better; "The LORD is my shepherd, I lack nothing. He takes me to lush pasture, and he leads me to refreshing water. He restores my strength. He leads me down the right paths for the sake of his reputation. Even when I must walk through the darkest valley, I fear no danger, for you are with me; your rod and your staff reassure me. You prepare a feast before me in plain sight of my enemies. You refresh my head with oil; my cup is completely full. Surely your goodness and faithfulness will pursue me all my days, and I will live in the LORD's house for the rest of my life." Psalm 23. Your prayers and support have been so magnificent on this wilderness table. It glitters with hope and strength. Thank you, we are grateful!
May 29, 2019
The day to start treatment is finally here. We have worked, waited, and prayed to get here, knowing that it is the beginning of healing but also the beginning of the battle. I intend to be real in these updates. I don't have the emotional bandwidth to dumb down or sugar coat this journey. Besides, it isn't really fair to those who will walk this journey with us or behind us. Just so you understand; I hate this cancer wilderness. I hate the fear, suffering, pain, uncertainty, and life shift. However, God has been incredibly faithful in every step of this journey. We WILL walk with God through it, we WILL see him in it each day, we WILL see him in each challenge, and we WILL absolutely believe him for his will through it all. We WILL learn a higher level of believing God, and we WILL use these tools in ministry. This crucible of cancer is another wilderness we will see the absolute providence and faithfulness of God. This, I know.
Cancer treatments are grueling and hard. It is the price to be paid for ridding your body of this insidious disease. Fred has always been a fighter, and this is no different. The support of our family, church family, friends, and even people we don't know have been incredibly humbling. This is a strange place in life for us. We are usually the ones who are taking care of others, visiting the hospital, making calls, touching base, and helping when needed. We do these things joyfully because it is our entrusted of God, and the rich reward of being in his will sustains us. However, this side of it is odd and uncomfortable. We are learning to navigate this new place of wilderness day by day.
Fred will have 28 radiation treatments and 5 chemotherapy treatments in the next 5 1/2 weeks. After that, he will get a month or so off then surgery to remove what is left of this ugly malignancy that has invaded his body. The treatment won't be easy, but is there really any cancer treatment that is "easy"? Between the physical, mental, spiritual, and emotional, there is nothing easy about any of this. His steely determination to complete the treatments and become cancer free is as strong as the motivation to return to the life he loves and the entrusted he has been given as a Pastor. His unwavering faith inspires me, his determination encourages me, and his focus on others sets an incredible example for me.
Our table in this wilderness of cancer continues to be richly set daily with incredible delicacies that are so personal in nature that it is undeniably Christ who has gone before us. There have been a thousand miracles, a thousand times people have come to the rescue, and many didn't even know there was a need at that time. They just picked up the slack almost effortlessly. We are learning to navigate our way by following Christ in this incredibly unique wilderness journey. The Exodus story continues to ring familiar with the biblical truth that resounds of the faithfulness of God throughout the generations. This biblical truth is written by Moses as an eye witness account of God's intervention in the wilderness for the Hebrew people. Thousands of years later, God is still faithful to his children, and he always leads with the careful love that characterizes and embodies who God is. He has again spread the most magnificent tables in the wilderness this week. His provision for us has been unlike anything I have experienced in my lifetime. I will bear witness to his faithfulness in yet another wilderness in my life. We are learning to find joy every day, and there is much joy to discover, even in the stark wilderness.
I am deeply grateful for all the prayers. From Tifton to Africa, China, Canada, Liberia, and everywhere in between prayers have been offered up for us. We feel them and see God answering them in breathtaking ways. As this battle begins in earnest this week, please continue to pray for us. It is the support of our family and our brothers and sisters in Christ that makes this easier, thank you. It is the empowerment of Christ that will lead us through this. God Is Able.
"But I will keep watching for the LORD; I will wait for the God who delivers me. My God will hear my lament."
Micah 7:7
May 20
When you first learn you have cancer, there are so many feelings you can hardly calibrate them all. Until you start treatment, you feel you are wearing a powerful bomb vest that is ticking by the second to that final tick when it blows. Beginning treatment can't happen fast enough. We had an appointment at Mayo for May 20, but I wanted an earlier date if at all possible. So I began stalking patient services checking twice a day to see if there are any cancellations. Monday, May 13, I called first thing and discovered they had a cancellation for the next day Tuesday, May 14. I secured that appointment, and we spent several hours at Mayo getting set up. The next earliest appointment with the Radiation Oncologist was May 24. I called Wednesday, May 15 to see if we could get an earlier date and there were none available. I called Thursday morning, May 16, and they had a cancellation for the next day Friday, May 17, so we took that appointment. I was thrilled to be riding this cancellation train for earlier appointments!
We spent a great deal of time with the Radiation Oncologist and had many questions. Fred and I peppered him with questions for almost an hour. One thing at Mayo, they love to educate you, so we got a good bit of information. At the end of the appointment, we asked the Dr. all the questions we had, and the Dr. told us we would need to make an appointment for the "simulation mapping." This mapping is where they put you on the table and map out your treatment using CT imaging, computers, and technology. "Wait" is now a four letter word in our journey, so I took a deep breath and asked if we could get something earlier than the end of May. The nurse smiled benevolently at me and said she doubted it but would check. While we were sitting in the room about 3 PM she looked up surprised and said they had a cancellation for 4 PM, in one hour, did we want that? Yes, please, let us open another delicacy at our table in the wilderness.
Oncology completed the simulation-mapping, and Fred starts treatment soon. It is times like this that I relate very strongly to the Exodus story in scripture. I could almost feel the breeze of the parted Red Sea on my face as we walked a step closer to treatment on the dry ground of provision provided by God. To be clear, this is not a journey I would even remotely want. However, here we are, and we will journey in this desert wilderness together hand in hand strengthened by the prayers and love of our family, and brothers and sisters in Christ. We will also enjoy the table in our wilderness that God continues to set for us daily with incredible delicacies.
I understand how the Hebrew people could get discouraged in the wilderness. The unfamiliar landscape of crisis makes you long for the scene that was familiar and predictable. But what if God wants to shake us out of our comfortable mundane to the thrill of marvelous? How much courage do we have when it comes to this unconditional faith? We are learning a higher level of courage and developing a stronger unconditional faith. I have learned that the best explanation of courage is to just show up and let God turn your "show up" into courage. Best yet, we can both assure you unequivocally that God does spread a table in the wilderness and anywhere else he chooses. It is a most beautiful table set so personally that at times it is downright breathtaking to see and experience. God Is Able - Keep praying!
Cindy
The Beautiful Word "Curable".
5/14 - Today was our day with the Oncologist at Mayo. We spent almost 3 hours being processed, educated, and treated. Our brains are still swirling with all the information given to us but one word that slammed into our minds was a word that is so very beautiful and up to now had been elusive, curable. Another lovely word that comes from curable is hope. In this whole faith journey into the wilderness, the two words that God served as delicacies today are curable and hope.
Curable looks like radiation, chemotherapy, and at the right time surgery. All of this sounds so daunting and hard, but really, it isn't. It is hope and curable. Your prayers have been incredible, and we have felt every one of them, especially in the wee hours of the morning when the enemy baits us into "the what if" woods. Prayers, yours and ours, have been our encouragement and our peace. As we continue to watch God set the table for us in this wilderness the one delicacy that will be on our table as of today is the delicacy of curable.
Keep praying for us in the weeks to come as Fred starts treatment and we will update when we have more information. We are grateful to our family, our church family, Tift Regional Health System, and our community for the tremendous outpouring of support we have received. As we start this phase of our wilderness journey, we are thankful, optimistic, and full of hope as we remember that beautiful word - curable.
Cindy
Mayo Day
5/13 - Tomorrow is Mayo day and is the day we meet with our Oncologist, Dr. Judah (I kid you not this is his name, how amazing!). We will hopefully get a direction and a plan for treatment at that time. We ask that you continue to remember us as we walk this particular wilderness. Each day the table looks different, and God continues to set an incredible table with just the right delicacies to guard our hearts and to reinforce our faith. I am getting much better at handling the fear and staying out of the "what if" woods. The enemy-liar loves to bait me there, and I have learned to remember quickly what a liar he is. Jesus himself advises this; "He was a murderer from the beginning, and does not uphold the truth, because there is no truth in him. Whenever he lies, he speaks according to his own nature, because he is a liar and the father of lies." John 8:44b. I am learning to remember this first and trust God for whatever his will is. I am learning that when you try to control faith; it isn't faith. Faith to me is the laser focus on Christ and not the crisis. It is asking for your heart's desire but trusting God to form and fashion the hope. Faith doesn't fear it remembers.
Another delicacy on the table is the tremendous love and support we are receiving. It is the most humbling and overwhelming thing I have ever seen. It is much easier for Fred and me to be on the giving end of things. We do this with joy, as it is how God wired both of us. However, to be on this end is a weirdness we are learning to calibrate. I have seen an incredible clarity in the deeper level of humility that receiving requires and how it is changing us both in the few short days since our diagnosis. Humility is something we all try to have, but frankly, it is frightening to think about how you get there. I wonder if God loves humility so because it deepens our dependence on him. I have seen Fred's heart grow even stronger, if that is possible, in his entrusted as a Husband, Father, Grandfather, and Pastor. For me, it is rising strong and learning that faith doesn't fear it remembers what God has done in the past for me. I have much to remember, and I am learning to make those memories my default over the fear.
Keep praying for us. I have seen the power of prayer in other's lives as well as my own. When I see my granddaughter, Madi, run on the playground, she is a living breathing witness of the power of prayer. When she colors on her Momma's walls, she is a witness to the power of prayer. I could go on and on, but you get the picture. Pray for us in the days to come.
Cindy
Mayo Maze
After the diagnosis of Esophageal Carcinoma came the testing, then came the referral to the Mayo Clinic in Jacksonville, FL. When you have cancer and need treatment the thought of waiting one more day is frightening. It was imperative that we get in as quickly as possible to determine and begin the best course of treatment. We are learning so much about cancer. We got an appointment for May 20th that was a cancellation. While we were grateful to get it, I wanted to push to get an earlier one. Every day this tumor is in Fred's esophagus is one day too long. The appointment people at Mayo offered that I could call daily and see if they had any cancellations. I felt my heart sink but decided to ask everyone to pray. I mean everyone. Today is May 9th and Mayo's appointment department called to tell me they had an appointment available for May 14th and did I want it. YES!!!! I want it.
My fascination with Psalm 78:19 continues to grow as God continues to spread a table for us in the wilderness. The even earlier appointment is yet another delicacy at the extravagant table that God is setting for us in the wilderness of cancer. We will be at Mayo on the 14th. We will continue to walk this wilderness of cancer. One thing we will not do is ask, "Can God spread a table in the wilderness?" I know he does. I am watching him do it, and I will never forget it.
Cindy
Diagnosis
A few weeks ago Fred's reflux became worse, and he went to his Dr. who referred him to a Gastrologist. After performing an endoscope, the Gastrologist diagnosed him with Esophageal Carcinoma. I can't tell you what a shock this was to both of us. We cried, prayed, and promised God we would trust him through this. We have never asked why - not once. We are asking him to show us what he wants us to see through this and to strengthen us. A couple of weeks before his diagnosis I became fascinated with a verse of scripture. I studied it frequently and intensely. The scripture is Psalm 78:19; "They spoke against God saying, "Can God spread a table in the wilderness?"
In our struggle to get our footing this scripture once again grabbed my heart, and I shared it with Fred. We both immediately understood. There are times in our lives when we will walk in the wilderness of crisis. Our hearts will be afraid, uncertain, and let's face it; our faith will not always be perfect. It is through the crucible of crisis that we learn to trust God. In this trust, God may choose to deliver a different way. We may not get the Hallmark ending we so desperately want but faith means that we walk and he leads.
I can't tell you we don't have times of fear. Any cancer diagnosis will bring fear, and we are scared. What I can tell you is that God has begun to set an extravagant table for us in our current wilderness. Our children and grandchildren have been a tremendous support. The Medical Staff at Tift Regional has been amazing. We appreciate the professionalism and compassion they have shown us with not just the diagnosis but the scans, blood work, tests, etc. Our Church family has been nothing short of heroic in their love and support of us. To see this level of support is humbling beyond words and reflects the love of Christ that scripture reveals. We are blessed, and Christ himself is preparing our table in the wilderness of cancer. It is shaping up to have great delicacies as well as beautiful china, crystal, silver, and linens. The extravagant table is such an odd thing to see in the bareness of the wilderness but so like Christ.
Keep Fred and me in your prayers as we walk in this wilderness. Our God is able, especially in the wilderness.
Cindy